We are a mold making China company of plastic injection mold and mold making, precision plastic injection molding, and value-added services.
We services to global customers in Prototype Mold, Electrical Mold, Sporting Equipment Mold, Plastic Mold, Auto Mold, Household Plastic Mold, and other Industry Products Mold.
Sincere Tech has started the plastic mold manufacturing business in China since 2005, to be one of top ten custom plastic molds and molding company in China that provides the service to United States, Europe and worldwide, we have 6,000 square meters plant in China, it has 9 CNC machines and 9 EDM machines and other 30 sets of equipment in our plastic mold company, our injection molding company have 25 injection molding machines ranging from 80 tons to 160 tons, and assembly line. We also have a reliable resin supplier and vendors to provide us the best raw material with a low price.
We are a business to business company that finds real solutions to real business problems. This includes a wide range of services from product development, part design from an idea, part design analysis, rapid prototype, mold design, mold manufacturing, molding production, secondary processes (painting, silkscreen, sonic welding, hot stamping, etc), final assembly and shipment of the finish good to your destination.
The key to Sincere Tech is being the professional one-stop service for mold manufacturing worldwide, by our professional technical skill and good English speaking team, giving answers to questions and solution to our customer's problems of how best to manufacture there a product or relocate their facilities in China
Benefits for Our Customers: Premium quality/High accuracy/Low cost/Broad capabilities/Fast turnaround/Expert service.
If you are looking for China plastic mold company to supply you the best quality and service at reasonable price, Sincere Tech will be one of your best option, try us you will be 100% fully satisfied by our hard-working team.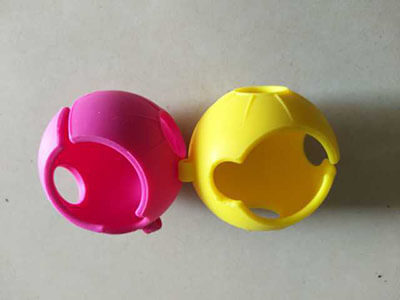 What is Plastic Injection Mold Making?
Through the years, plastic material has greatly dominated the world. You can find things made from it almost everywhere, from a doll to a chair in an aircraft. These plastic materials are of various shapes, sizes, and properties. Now how does anyone make that happen?
Well, probably the most common procedure is to apply the injection mold making process. With this procedure, one needs raw plastic material, molding equipment, and a mold for the framing of the plastic material.
The first thing is to place the raw plastic material in the molding equipment which will liquefy it. When the plastic material is in an appropriate liquid state, it is injected into the mold. Thus, the liquid plastic material takes the form of the mold and after getting left to cool off, you can observe that the plastic material is of the precise size and shape as wanted.
You can offer any kind of size and shape to the plastic material by using this technique. These types of molds are useful in the building of light-weight plastic merchandise. They are slim but durable and can be organized in any shape or size required.you can get plastic mold from China with fair price we are one of the best plastic mold companies on the market
The Biggest Manufacturer Of The Plastic Mold Side Process And The Best Plastic Mold Maker
This procedure is utilized by many countries worldwide, but the country that has the most plastic mold makers is China. One will discover a large number of plastic mold makers in China that is certainly why injection mold making is relatively cheap there. However, it can be hard for individuals to find a decent plastic injection mold maker in China. To search for one, there are specific points that the client should bear in mind when they are searching.
One should be cautious…
It is crucial that you are obvious about what kind of mold you need. The client should clarify the requirements and technical specs for the plastic appropriately. The company that you approach must be reliable in order to avoid having scammed.
Usually, plastic mold companies provide the client with a draft mold once they are done explaining whatever they request. Thus, the client should ensure that the draft is rewarding and then they can move ahead with the working relationship. This way, there are much less likelihood of the final product not being the same as the needed product.
The Process Which China Has Made
Many organizations in China export their mold items to the U.S., U.K., and other worldwide marketplaces, that has helped these becoming recognized for their plastic molds worldwide. Over the years, China has noticed a rise in the amount of injection plastic mold makers within their nation. They are not only well outfitted, but they are likewise very well qualified for making an ideal plastic mold product. Therefore, the country is a leading provider of plastic injection mold products worldwide.
In the end…
In conclusion, obtaining a plastic with the form you want is simple to find in China. Because the country is the greatest producer of plastic injection mold merchandise, but to find the real good and suitable China mold Maker to support you is not easy.  Dongguan Sincere Tech is a plastic mold maker which will satisfy your needs, we have strong technical team and communication team to support you. you contact us by phone or an email to get a price or technical issue supporting.